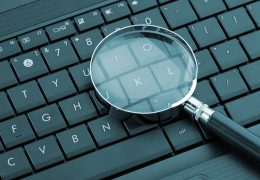 Browse Material in the Library Catalog
The Legacy of Henrietta Lacks: The History of Racial Inequities in the Health Care System
Wednesday, October 4 @ 6 p.m.
Led by Dr. Anisa Hansen, Director of Diversity, Equity, and Inclusion, Drake University College of Pharmacy and Health Sciences. This program ties in with our 2023 All Urbandale Reads book, "The Immortal Life of Henrietta Lacks," and reading the book is encouraged.
Register here >
Brainfuse HelpNow
Free online homework help from a professional tutor? Yes, please! Get your library card and use HelpNow for free access to online tutoring, homework help, practice tests, writing reviews, study tools, and more!
Learn more >
NEW! Mango Languages
Check out our new database! This award-winning language-learning platform engages learners of all levels with over 70 world languages, as well as English as a second language courses in more than 20 languages.
Learn more >
Webster Book Return Unavailable
The library's book return at Webster Elementary has sustained damage and is not currently accepting library materials. Please use the main location at 3520 86th Street (24/7 drive-thru available) to return library items. We apologize for any inconvenience.