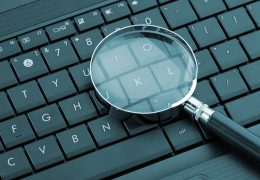 Browse Material in the Library Catalog
Summer Reading Challenge
The annual Summer Reading Challenge for kids, teens, and adults runs June 2 - August 2, 2022! This year's theme, "Read Beyond the Beaten Path," evokes summer camp, nature, and adventure at the library.
Learn more >
Adult Contemporary Creative Movement
Thursday, July 7, 6:00 PM, open to adults! Join Artistic Director Kathleen Hurley in a gentle movement workshop with a focus on connecting with ourselves and others in a lighthearted and fun way to heighten body awareness. Participants make their own movement choices in response to creative prompts that can be done standing or sitting.
Register here >
Fine-Free Children's Materials
Say goodbye to children's materials fines! For the entire year of 2022, the Urbandale Public Library will not charge overdue fines on any children's items.
Learn more >
Library Newsletters
There's always something going on at the Urbandale Public Library! Get news about the areas that interest you by subscribing to one or more e-mail newsletter topics.
Subscribe >